Anti-deflection structure roller
Suppresses roller deflection to eliminate wrinkling of film and air traps
Features
(1) Film processing failures caused by roller deflection
Normally, a deflection is generated from the ends where the rollers are supported to the center of the roller. This is caused by pressure from the materials such as film that is in contact with the roller as well as by its self-weight. And this deflection could cause uneven nip, resulting in various problems such as wrinkling of the film, entrainment of air, lamination failure, loose winding, etc.
(2) Uniform nip by Anti-deflection roller
The Anti-deflection roller has a special double-shell structure consisting of an outer shell and an inner shell. By positioning the support of the shaft and the outer shell from both ends to the center, uniform nips are applied to the rollers to prevent wrinkling and air entrainment.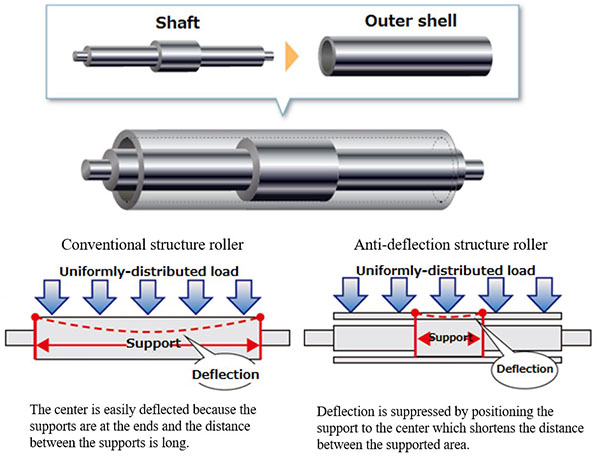 (3) Comparison of roller deflection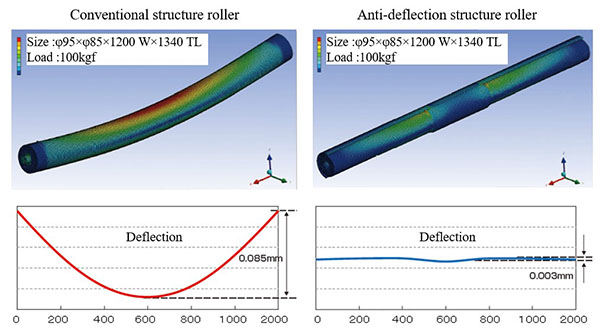 (4) Comparison of nip shapes using Anti-deflection structure rollers (video)